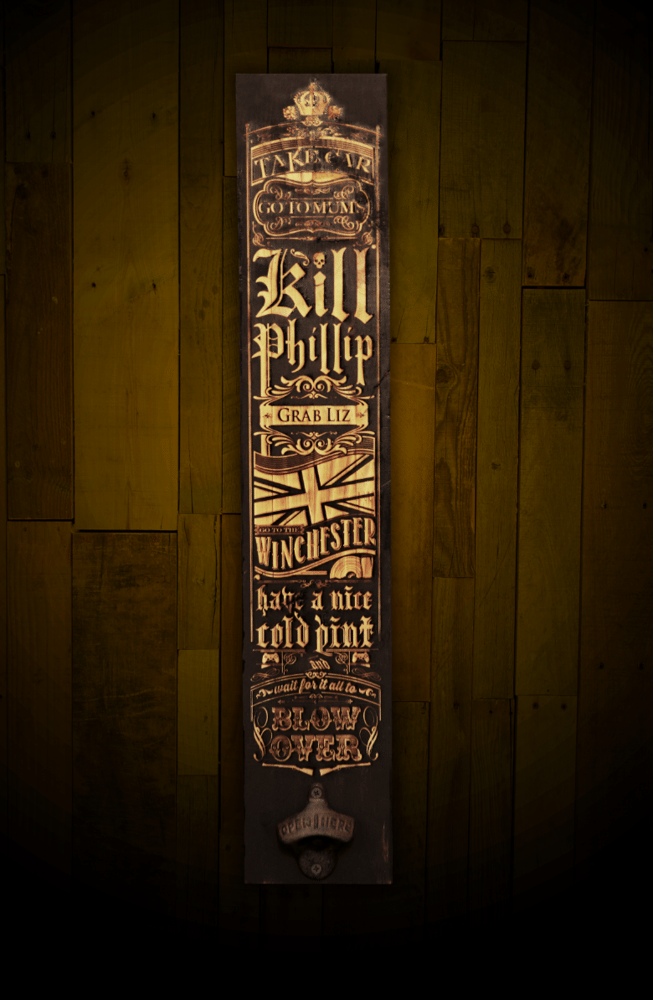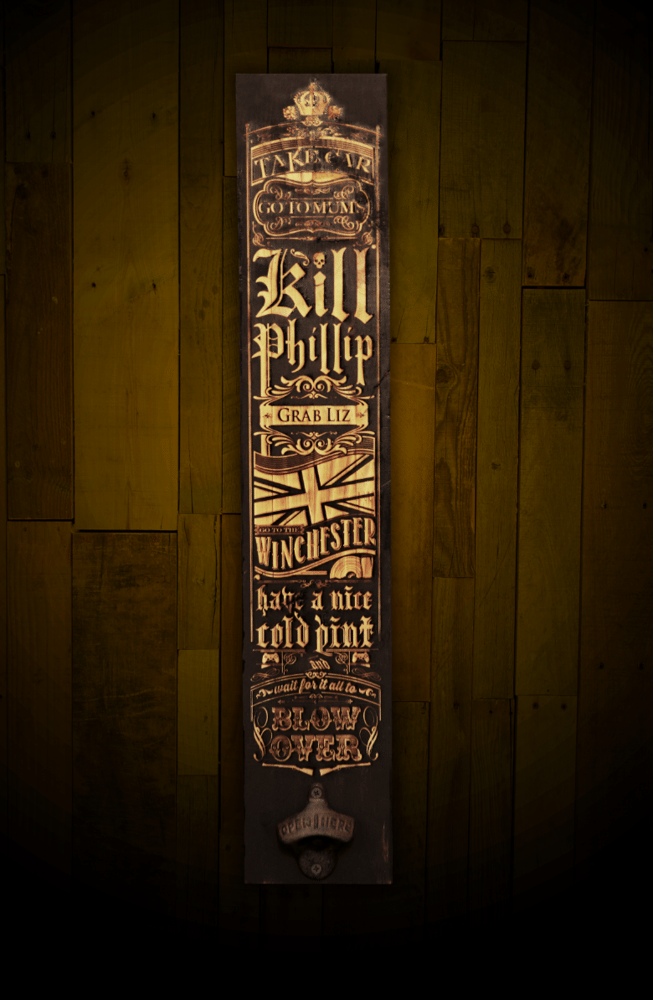 Don't Say the Zed Word wall plank with built in bottle opener
$50.00
Visualize this: A zombie outbreak happens with you and your mate hanging out on the couch. What do you do?
Well this time you say screw it and have a beer. Luckily you have a wickedly vintage looking bottle opener! This is laser etched and hand stained plank with a mounted cast iron bottle opener that has been carefully beaten and loved. You won't be disappointed in the quality and details of the etching or you will be too drunk to care. Cheers!
This is a laser etched design the same size as the bat. It has an attached vintage cast iron bottle opener mounted to the bottom of it. It is perfect to mount in a kitchen or outside for opening bottles!